Archery is a unique sport, it is a holistic experience that encompasses the body, mind and soul. You can take as much or as little from every aspect of archery as suits you. It is such a personal sport, it adapts around you, your abilities, your needs, your lifestyle.
Archery and Mental Health
Archery can be a positive in your life. Long-term medical conditions like anxiety disorders, PTSD, and depression keep rising in the UK; this is encouraging people to look for new ways to change their habits and lifestyle. It is a sad statistic that 1 in 4 of us will experience mental health conditions in our lifetimes, and that we already know at least one person suffering (although you may not be aware of it).
Here at Griffin Archers, we are increasingly aware that this is one of many hidden illnesses that can affect any of us. We have seen the positive benefits of treating an individual holistically during coaching, and we understand that archery becomes a very personal activity; whether it is as a sport, hobby or just a way to escape your life, your stresses and worries.
Archery fuels your mind
As Prince Harry said quite recently, "everyone, not matter who they are, has physical health and mental health. Too often we think mental health problems are things that happen to other people, not us". https://www.headstogether.org.uk (Heads Together – Charity, helping people to listen to each other).
Physical activity and sport have a huge part to play in promoting and sustaining good mental health – but surely it is not as simple as saying, 'go for a run, it will take your mind off things'?
Sport in general is very much promoted at the moment, not just for the evident physical health benefits, but for the well-documented effect that physical activity can have on the mind.
As a sport that is able to include anyone and everyone, regardless of age or ability, archery does have physical benefits, but it's the "Zen" qualities that can provide a natural mindfulness, and thus create a 'wellness' effect. The simple process of shooting provides meditative effects – encouraging you to focus on your target and forget about everything else.
Even world class archers admit the benefits of archery: Louise Redman, Australia's champion archer, turns to archery to battle depression. In her words; "I suffered from postnatal depression quite badly with both of my kids". In fact, Redman credits archery as the perfect cure for her postnatal depression. She said the ailment is more common then people realise, and encourages other moms to seek help and healing through the support group archery provides.
https://www.sbs.com.au/topics/voices/health/article/2017/11/14/meet-louise-redman-who-took-archery-beat-postnatal-depression
Archery fuels your spirit
We invite you to consider archery. It is a sport based around focus, concentration, repetitions and rules. This is a form of intense concentration for short bursts of time. Developing and practising this is fundamental to a personally comfortable level of archery success, and can also have proven benefits for those who are struggling with mental health issues.
Therefore, high concentration sports, like archery, can be an excellent mechanism to help support mental health in a whole range of people. This true whether it is supportive of existing issues or as a preventative to some degree.
Archery offers to the individual a unique (to the sport) benefit – that is one of self-discovery and self-truth. This in turn can lead to a road to mindfulness and inner peace.
How you can benefit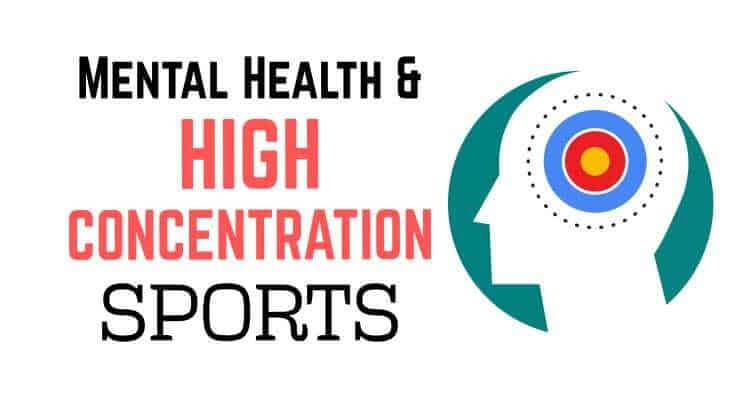 Archery requires significant mental input from the archer, but this level of concentration also gives rise to, and develops many other faculties and emotions. Amongst these include:
Focus and concentration – mindfulness
Motivation
Self-efficacy
Patience
This can lead on to the following positive lifestyle developments:
Improved sleeping
Reduced levels of stress and depression – wellness
Sharpening mind and mental faculties, including memory
A lessening of anxiety – recovery journey
Increasing brain capacity and power, including problem solving skills
Archery connects you to others without need for explanation
Particularly at Griffin Archers, you become part of the family as you join – there are no expectations, except a mutual understanding of archery and a want to be a part of it. Whether it's shooting arrows, discussing archery (or other subjects), or just volunteering your time to assist us, we are all there to support any individual who needs it. This social side of the sport is embraced in our club and, most of all, we "care" about each other.
Archery as a physical exercise
Despite being a "sport for all", archery is unique in the physical health benefits it can offer. Muscles are being used and developed so, alongside the connection between mind and body as already discussed here, target archery does offer many purely physical benefits including:
The development of upper body strength through the shoulders, chest and arms
Hand co-ordination and control
Balance and co-ordination
Flexibility
Core strength and endurance
Calorie burning
Weight loss and enhanced body shape and posture
Improved mood and well-being from endorphin release
Target archery is a year-round sport which promotes the benefits of the 'great outdoors' and the friendship and camaraderie of others. That's before you consider even lifting the bow to take the first shot of the day.
Did you know – you can burn 144 calories per hour whilst target shooting.
So why not contact us at Griffin Archers and find out more about archery and what it might do for you.
Please note there is an additional page with contact numbers if you are in need of qualified help or support in any of the matters covered above.